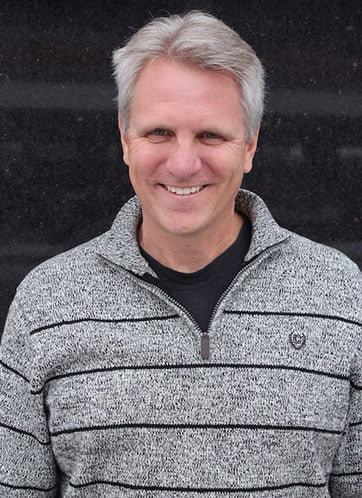 Gregg Hinzelman
I have invested over 31 years of my life in helping to mobilize people to impact the world for Jesus. My ministry journey began with an inner-city ministry I helped launch while I was a student at Baylor University. Upon graduation, I joined staff with Campus Crusade for Christ (Cru in the US, Power to Change in Canada) and began working with university students, first at the University of Georgia, and then continuing across Canada in a few different roles: director of national expansion, regional director overseeing Ontario and Atlantic Canada, and giving oversight to the digital strategies ministry.
In 2011, I transitioned to the Director of Strategic Engagement with Power to Change. In this role, I helped leaders find ways of leveraging their gifts, passions, platforms and resources for greater Kingdom Impact. I love helping leaders think bigger about how God can use them, and watching them take steps of faith to impact others with the gospel.
Since I was 18 years old, God has given me a burning passion to impact the world for Jesus, and I have been blown away at how God has allowed me to see this happen! God has given me the privilege of helping to inspire and equip men and women who today are Kingdom leaders in many nations around the world. He has allowed me to help mobilize millions of dollars to help reach those in the least reached places in the world. Today, I am thrilled that God has called Joanne and I to launch Multiplied impact. Our prayer is that God allows us to inspire and mobilize thousands of believers to impact billions of people around the world.
On a personal note, I am a huge basketball and football fan (especially Baylor – Sic Em Bears!), and I love to read – especially biographies and books on leadership and innovation. I am grateful that God has blessed me with my wife, Joanne, who loves me and who shares my passion to impact the world for his glory. We have two adult children, Josh and Jessica.
---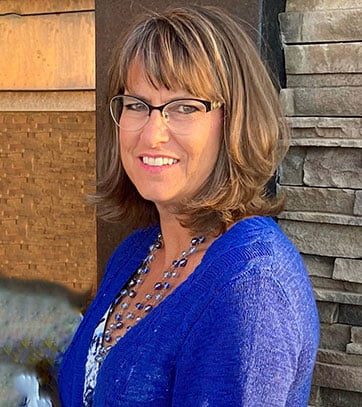 Joanne Hinzelman
In the jungles of the Amazon in 1984 I was awakened to the Great Commission in Matthew 28 where Jesus commands us to "go and make disciples of all nations". Making disciples and spiritual multiplication became priorities in my life as I had a desire to be used by God to be a part of helping reach the world for Christ. I ended up serving with Power to Change for 34 years. During that time, I served in a number of capacities, from ministering to university students on different campuses, including leading a team to launch new campus ministries across the country. I was regional director for the campus ministry in western Canada before moving to Ontario with my husband Gregg.
My focus at that time was on raising our two children, Josh and Jessica, but I was also involved in a variety of roles part time: training and coaching staff in support raising, speaking internationally, running ministry events and helping to direct international mission projects. My heart to bring the Good News to the world has allowed me to minister in over 20 nations on 4 continents.
Over the years my desire to be involved in things that will last for eternity has increased. My heart for the Great Commission and the unreached has deepened and my desire to see Christians unleashed for Kingdom purposes continues to motivate me. My husband Gregg keeps me inspired to trust God in taking steps of faith in all this. Personally, I love hosting people in my home, exploring the outdoors and making crafts.
---
ADVISORY COUNCIL
Donna Lambshead

Donna and her husband Alan are the founding trustees of the Acts of Grace Foundation and she presently serves as the Board Chair for Global Disciples Canada.

Chris Shipley (MDiv, SBTS)

Chris serves as the Pastor of Biblical Counseling and Global Sending at Hope Church Mississauga.

Calvin Quek

Calvin is founder and CEO of Brightmark, a Salesforce consulting firm that specializes in implementation and training for Financial Services clients.

Paul Simpson (CPA, CA, LPA)

Paul is the Managing Director of Norton McMullen Corporate Finance and a Partner at Norton McMullen Chartered Professional Accountants.