WHAT ARE YOU TRUSTING GOD FOR?
GREGG HINZELMAN
Most followers of Jesus would agree that he is all-loving, all-powerful, and able to use ordinary people in extraordinary ways. They also believe that he desires to reveal his love and glory to billions of people all over the world. So why are so few of us trusting God for a bigger Kingdom impact?
Gregg Hinzelman's "naive" teenage dream of impacting the world for Jesus was shattered during a one-week trip to Haiti. However, an understanding and application of Biblical truths over the next several years allowed this youthful dream to come to fruition with astonishing results.
In What Are You Trusting God For?, Gregg explores eight practical principles from Scripture that can allow every believer to have God-honouring impact that is "exceedingly, abundantly beyond all we can ask or imagine."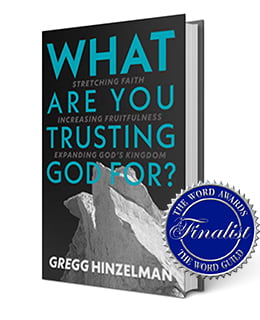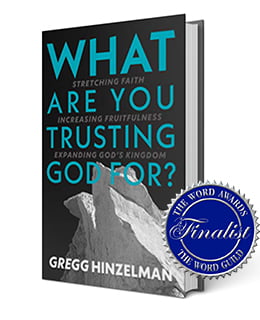 Purchase the book
on Amazon
---
The Power of Spiritual Multiplication
Watch the story of how God used one person to have an impact on nearly a dozen nations through spiritual multiplication.
Understanding the Remaining Mission Task
Learn about the current state of the Church around the world, and what remains to complete Jesus' Great Commission.
State of the World
A clear picture of the remaining task to reach the world for Christ and the issues that are preventing that from happening.
The Traveling Team
Compelling statistics around global missions workers, money, etc. to better educate you about the current state of missions and to increase your heart for the world
Joshua Project
A master list of all people groups in the world, with statistics and information about each people group to expand your vision and provide you with resources to pray.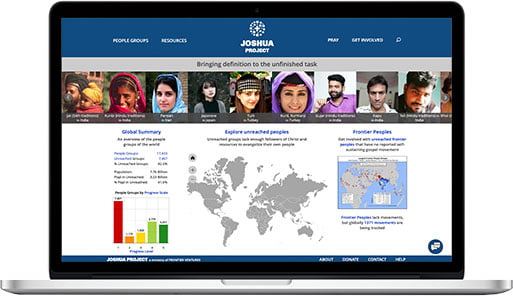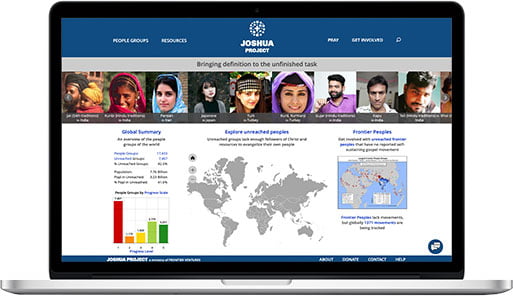 Operation World
A fantastic prayer resource to help you, your church or small group to pray intelligently and specifically for every country in the world.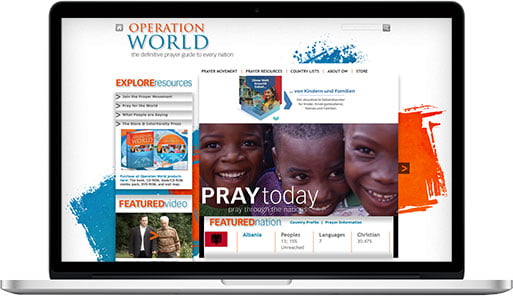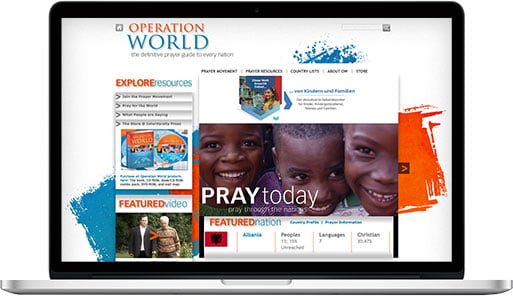 RECOMMENDED READING
EVANGELISM
Godspace
DOUG POLLOCK
Turning Everyday Conversations into Gospel Conversations
JIMMY SCROGGINS
Marketplace Christianity
ROBERT FRASER
Sent
HEATHER AND ASHLEY HOLLEMAN
DISCIPLESHIP
Master Plan of Evangelism
ROBERT COLEMAN
Growing Together
(mentoring resource)
MELISSA KRUGER
TO EXPAND YOUR WORLD VISION
Thru the Gates of Splendor
ELIZABETH ELLIOTT
God Smuggler
BROTHER ANDREW
Dreams and Visions
TOM DOYLE
Hudson Taylor's Spiritual Secret
HOWARD TAYOR
Let the Nations Be glad
JOHN PIPER
Finish the Mission
JOHN PIPER
PRAYER
Fireseeds of Spiritual Awakening
DAN HAYES
Conversational Prayer
ROSALIND RINKER
The Practice of the Presence of God
BROTHER LAWRENCE
With Christ in the school of Prayer
ANDREW MURRAY
PURPOSE IN LIFE
Half Time
BOB BUFORD
Your Blueprint for Life
MICHAEL KENDRICKS
The Purpose Driven Life – What on earth am I here for?
RICK WARREN
GENEROSITY
The Treasure Principle
RANDY ALCORN
Gospel Patrons
JOHN REINHART
After the Faith Decision
LORNE JACKSON
Managing God's Money
RANDY ALCORN
Fields of Gold
RANDY ALCORN

Splitting Heirs
RON BLUE

God and Money
CORTINES AND BAUMER
SPIRITUAL GROWTH
Absolute Surrender
ANDREW MURRAY
ETERNAL PERSPECTIVE
Forever
PAUL TRIPP

Safely Home
RANDY ALCORN
OTHER FAVOURITES
Radical
DAVID PLATT

Discipling Nations
DARROW L. MILLER

How Christianity Changed
the World
ALVIN J. SCHMIDT
Mere Christianity
CS LEWIS

Sacred Marriage
GARY THOMAS

Joy like a Mountain
TALASI GUERRA